Being able to work with Australian celebrities whose bodies are constantly under scrutiny is perhaps a dream job for a personal trainer. Many celebrity personal trainers continue to build on these famous relationships too, with gym franchises, book deals and product ranges. So, what are some of the challenges, and just how do you become a personal trainer to the stars?
Star power can be a good thing, but it's not always easy
To be a successful personal trainer to the stars, you have to be aware that celebrities have busy schedules, so they might only have time for workout sessions very early or very late each day. If you are flexible though, you will be rewarded with a highly attractive hourly rate.
And once you get that first celebrity client, prepare for more of the rich and famous to follow.
Australian personal trainer Michael Ryan met Hugh Jackman before he was famous, when they were both working at a Sydney gym. Fast forward a decade, and he trained the star for Wolverine. In a news.com.au article in 2009, Ryan revealed that he charged $350 an hour. However, along with the great salary comes some gruelling hours. When Jackman was training for Wolverine, the schedule included 3am starts.
You might also end up being a little more in the public spotlight than you might be used to – although a front page splash can certainly boost your profile and help to attract new clients. There's also a fair chance you might have to deal with a celebrity tantrum or two, but at the end of the day, the benefits are likely to far outweigh the challenges!
Building on your success
As a celebrity trainer with a profile, you can also build on your success with a range of other products.
Tracey Anderson for example started out as a dancer before becoming a fitness trainer in New York City and working with Madonna, Gwyneth Paltrow, Jennifer Lopez and Shakira. She now owns Tracey Anderson Gyms in four cities worldwide, and also has an at-home DVD collection.
Australian celebrity personal trainer James Duigan is the man who helped sculpt "The Body" – model Elle Macpherson. Since then, he has worked with Hugh Grant and Victoria's Secret Angel Rosie Huntington-Whiteley, founded the Bodyism website, and created the Clean & Lean diet philosophy.
It seems that once a personal trainer receives a celebrity endorsement, their career is just the beginning.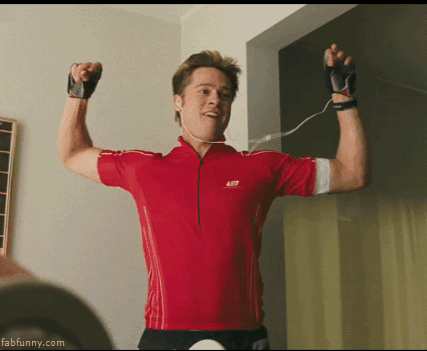 So how do you become a personal trainer to the stars?
Start studying. Many celebrity personal trainers have a tertiary qualification, such as a sports science degree at ACPE. Australian celebrity personal trainer Amelia Phillips completed a degree in Science majoring in Human Movement. She has gone on to become one of the co-founders of the Michelle Bridges 12-Week Body Transformation program.
In America, Hollywood favourite Harley Pasternak has a Masters of Science in Exercise Physiology and Nutritional Sciences and trains Lady Gaga, Orlando Bloom and Miley Cyrus.
Learning is just as important as physical fitness in the personal trainer field, and can set you up for an interesting and rewarding career – you might even end up working with a famous face (and body) or two!